Star Health Insurance Customer Care Numbers | 1800 425 2255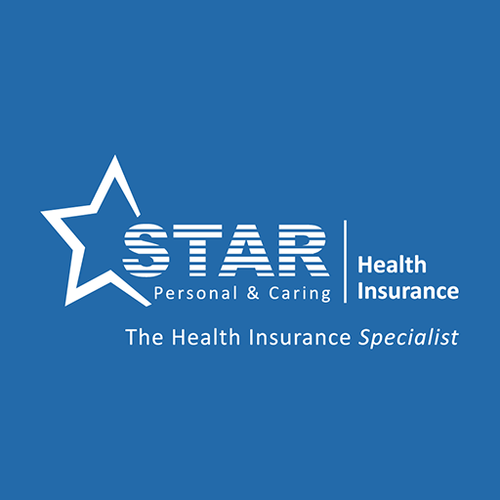 Star Health Insurance Customer Care Helipline Numbers | 1800 425 2255
About: Star Health and Allied Insurance Co Ltd is an Indian multinational health insurance company headquartered in Tamil Nadu, Chennai. The company provides services in health, personal accident and overseas travel insurance, directly as well as through various channels like agents, brokers and online.
Star Health Insurance Customer Care Toll Free Number
1800 425 2255

1800 102 4477
Star Health Insurance All India Number:
044-2853 2060

044-2853 2030

044-4002 0888 

(For Senior Citizens claims)

044-2824 3923 

(Grievances)

044-2831 9100

95976-52225

(WhatsApp Support)
Star Health Insurance Covid-19 Helpline
7676-905-905 (8 am to 10 pm on all days)
Important Links
Grievance Redressal Process
Level 1
Contact deatils of Office Locator.
Level 2
If you are not satisfied with our Zonal Grievance Coordinator's response then Feel free to call at toll free number


1800 425 2255

 / 

1800 102 4477

.
Level 3
Mrs. Radha Vijayaraghavan,
Grievance Redressal Officer,
Corporate Grievance Department,
MKM Chambers,5th Floor,
No.42, Kodambakkam High Road,Nungambakkam,
Chennai 600034
Direct : 044-2824 3925
Mail Id:- 

[email protected]

.


[email protected]
Level 4
Insurance Regulatory Authority by registering your complaint with IRDA Grievance Call Centre (IGCC),can be accessed
through –
Policy Cancellation Process
Please note that the policy is subject to the condition of "free look period". As per this clause, a free look
period of 15 days from the date of receipt of the policy is available to customers to review the terms
and conditions of the policy. In case customer is not satisfied with the terms and conditions, customer
may seek cancellation of the policy and in such an event, Company refund of premium paid after
adjusting the cost of pre-acceptance medical screening, if any, stamp duty charges, and proportionate
risk premium for the period on cover, provided no claim has been made until such cancellation.
Registered Office
Star Health and Allied Insurance Co Ltd
No 1, New Tank Street, Valluvarkottam
High Road, Nungambakkam, Chennai
-600034